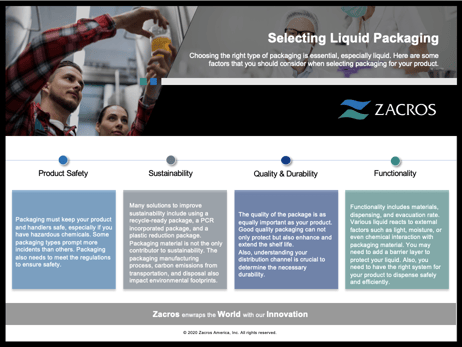 There are various types of packaging available for your liquid product. They differ in durability, functionality, size, material, and many more. It can be challenging to decide which packaging is the right choice for your needs with different packaging options.

This guide compares the flexible packaging, including Cubitainer®, Bag-in-Box, and Stand-Up Pouch, and the rigid packaging, including Tight Head, Open Pail and HDPE Bottle for the key consideration factors, pros and cons, workflow, and calculator tool which help to determine the suitable packaging for your product.
Fill out the form to download the Liquid Packaging guide today.