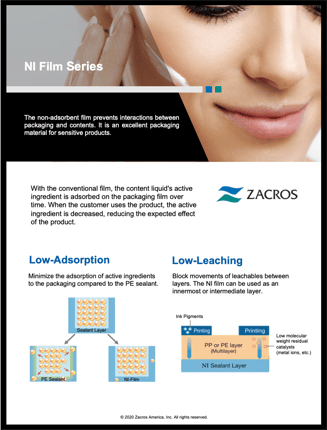 The NI film is an innovative non-adsorbent film which makes an excellent application for cosmetics and pharmaceuticals that include only small amounts of active ingredients.
This guide explores various packaging formats and options with the NI film technology.
Fill out the form to download the NI film series guide today.